Our second home in
Saint-Martin-de-Vers, Lot, France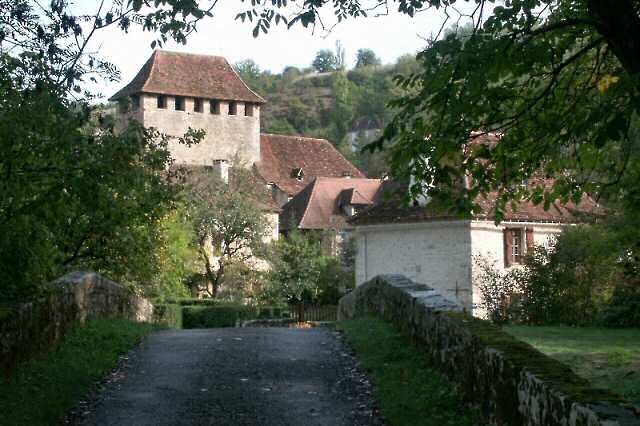 Since March 2004, we have owned a house in France, in the little village of Saint-Martin-de-Vers, near Cahors in the Lot department.

In the picture above, it's the small house at the right (not the big tower - that's the village church, fortified during the Hundred Years' War). In the lower

photo, our house is at the far left (but is mostly invisible behind a tree).

Our goal was to find a house we could use as a base for future visits to France and the rest of Europe. As a result, we have been spending half the year there and the other half in California for the past several years.

| | |
| --- | --- |
| Below is the house from the back garden (which obviously needed a lot of work when we moved in). The ground floor includes a bedroom, utility/storage area, bathroom and wc; there also is a separate | work and storage room under the porch. The main living area (salon and corner kitchen) is on the level with the porch. On the upper floor under the eaves, there is a second bedroom. |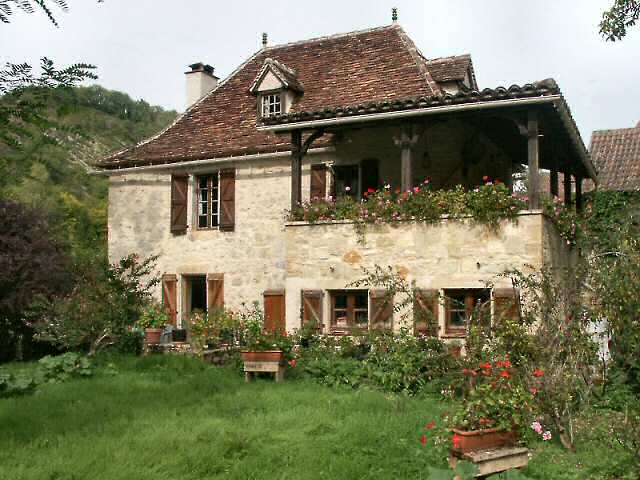 Wild orchids in the Vers valley
Saint-Martin-de-Vers: where it is, what's there...
Links to things to do, places to stay in the area...
Allan & Diana COLBY
Le Bourg
46360 St-Martin-de-Vers
FRANCE
Tel. 05 65 23 81 21
or from the US
011 33 565 23 81 21
9 February 2012